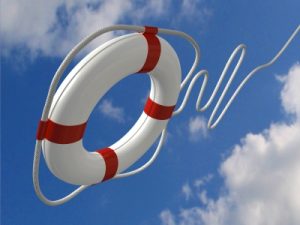 Every year we ask our clients who just completed the MBA application process to answer the following question: What is one piece of advice you'd offer to future applicants?  Here is what the most recent class wanted to say to you. (Notice some common themes?)
Take some time to dig deep and really reflect on your career experience and why you want to go back school.  This will better prepare you for both the essay questions and the interviews.
Talk to recent applicants. As many as possible.
Talk to current students as much as you can before, during and after the application process.
Create a business school plan well in advance and target Round 1 if at all possible. Try to visit each school's campus before applying and speak to as many current students/alumni as you can.
Start earlier than you think is early.
Things take longer than you think. Plan ahead of time.
Work hard at getting to know each program you are applying to. Really get to know students who are attending these programs because they are the ones who will be able to speak the most candidly and honestly about what the school has to offer.
Plan ahead and be open to lots of programs.
Starting writing your essays in June and apply everywhere in Round 1. (#)
Begin studying for the GMAT at least 10-12 months before you want to begin your applications (which should be started 3 months before the deadline). I would also recommend polishing/finishing your resume during this time period. With a decent score knocked out of the way along with a completed resume, you can truly concentrate on putting together a coherent and tailored application to each school.
Visit the schools before applying if you can. It's easier to add a personal touch to your essays if you can envision yourself there.  Also go to the information sessions – you never know who you'll meet!
Don't check GMAT Club message boards, that will drive you absolutely insane and it's counterproductive/stress-inducing.
Something I struggled with during the interview stage was managing authenticity answering questions vs. sounding polished. I think the emotional side of the interview process cannot be understated.
Start early and stick with it.
Prepare early and plan ahead with the application timeline.
For PhD applicants, LOR (letters of recommendation) is the most important factor! For those early preparers, try to network with high-reputation professors to get strong LORs from them.
Apply to at least 1 school that may be more of a shoe-in because you may get a scholarship and could leverage it at a school that you may not get a scholarship at.
Start early and talk to as many people as possible (colleagues, friends, alumni, current students). That really helped me to shape my story.
Don't stress about things you can't control.  Once the application is in, you just have to wait!
Start early, drafting takes longer than you think. (And don't get married during R1.)
Research each school thoroughly.
Go to information sessions. Schools provide a lot of information here that they do not formally communicate (e.g., we don't even evaluate the new part of the GMAT rated on a 1-7 scale, we are looking the most for X, Y, and Z in your essays, A, B, and C in your recs).
Prep your recommenders as much as you can!
Start early and plan ahead!!
Your GMAT score is more important to admissions than one might think – or admissions conveys to you.
Every piece of the application takes longer than expected.
Take the INSEAD test instead of the GMAT (for those applying to INSEAD's EMBA programme)
Hire Shine!*
Get an MBA consultant.  The sooner the better.  I personally did not realize that one could work with a consultant up to say 9 months to a year in advance of applications, and that a consultant could provide assistance on selecting schools, etc.  Looking back, had someone given me the advice to get started with a consultant (Shine!)* much earlier, that might have been helpful
#  We actually disagree with this as a blanket strategy for all applicants. Though we certainly recommend round 1 if you can submit your strongest applications and candidate profile by then. 
* Unsolicited and much appreciated!  
We wish you the best of luck as you embark on this exciting endeavor. We hope you'll read through our articles for additional advice that may be helpful to you. We've had a lot to say over the years – and so have our clients. We've coached them well!
[For help with preparing your business school applications, or for general MBA admissions advice, contact us at info@shineadmissions.com]