Well, when you put it like that, is there any other way? 
Values
"Shine" holds a number of deep meanings for our company.  One of our favorites is about shedding light.  Providing illuminating insight.  Adding expertise.  Another is about polishing.  Smoothing out the rough edges.  Bringing to a gloss.  Making candidates sparkle.
Finally, there's the notion of excellence.  Being standout in what we do.  (Shining Stars, if you will.)  Delivering the highest quality work—always.  Work that inspires the best from our clients.  Work that puts acceptance letters into their hands.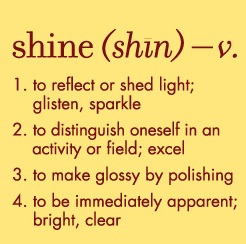 Track Record
Our exemplary client admission rate (see below)—combined with our experience advising MBA applicants since 1999—offers you an undeniably potent mix of expertise. Our founder and president was accepted to Harvard, Wharton, Kellogg and UCLA back when she applied, and our clients go on to attend the world's elite business schools themselves.  We like our track record and we intend to keep it that way. So with us, be prepared to work very hard and give us everything you've got.  And, in exchange, you'll find us to be your biggest advocates, your best source of inspiration and advice, and a collaborative partner as dedicated to your success as you are.
Personal Attention
As a boutique firm, we're equipped to provide an unmatched level of personal attention. The depth of our client relationships, and the extent to which we get to know them, is a consistent piece of positive feedback we receive year after year. We've been through the MBA experience ourselves (successfully), and intend to get you there as well. Contact us readily to clarify a comment, ask questions, or request a shoulder to lean on.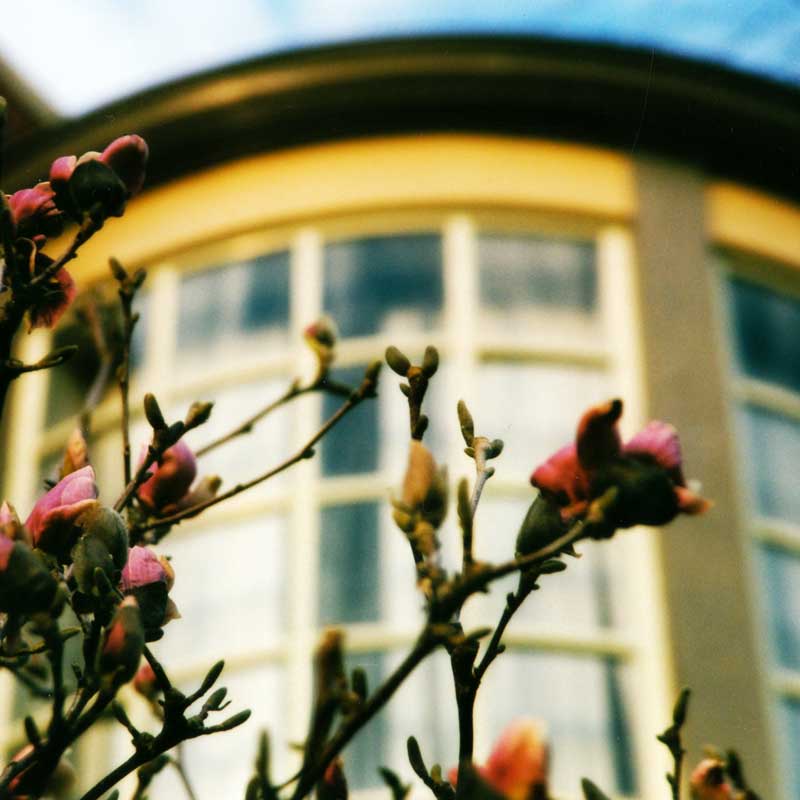 Marketing Approach
As career marketers, we see the applications process as a marketing project at its core.  At this point, you can't change your undergraduate performance or career choices.  What you can still impact is: 1) your standardized test scores and 2) your effort to develop a fantastic, standout application.  For #2, you couldn't be in better hands. We bring a long career of marketing experience from world-class training grounds like Kraft & Unilever. Our approach to MBA admissions is similar to the one that has worked for brands like JELL-O for 100+ years.  We'll help you define your unique brand and differentiation, develop your individual marketing strategy, wrap it in the most compelling packaging, support it with engaging copy, and communicate in a meaningful (and memorable) way that drives demand for your brand over the competition.  It works!
Integrity
One would think it's a given, but nowadays that's not always the case.  As a proud member of AIGAC (Association of International Graduate Admissions Consultants), integrity is woven into every aspect of what we do.  Through the association, we are able to collaborate with the top schools' admissions directors, enabling us to understand their priorities and guide our clients accordingly.  We approach your work through an unbiased and objective lens, and we'll tell it to you like it is.  Personal information, business ideas, career plans—your most precious assets can be trusted in our hands.  Integrity also means dependability.  We'll do what we promise, and then some.
Enough from us.  We'll let the testimonials of our happy clients speak for themselves…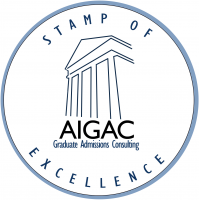 our numbers speak for themselves
We are proud to have a 97% acceptance rate for our
full-service* clients.
Acceptance Rate: 97%

97%

97%
*Clients who utilize our full suite of New Applicant services and apply to 4+ schools. 72% of our  clients fall into this category.
MBA programs our clients attend most:
#1 – Wharton

100%

100%

#2 – Kellogg

90%

90%

#3 – Harvard

80%

80%
"The best prize that life has to offer
is the chance to work hard at work worth doing."
-Theodore Roosevelt