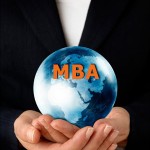 What an interesting and life-changing proposition.  To not only earn an MBA, but to do so in such a unique environment that extraordinary diversity, cultural immersion, and hands-on international experience are a part of your daily life.
There are very real factors for why pursuing an MBA overseas may make perfect sense for you.  Here are several worth considering:
Building a Global Network
According to GMAC, 38% of US business school students are from foreign countries. In European business schools, this number increases to 83%.  University alliances and exchange programs contribute to highly diverse, international student bodies that cannot be matched at US business schools.  For candidates pursuing a career in international business, there is no better way to expand their networks overseas and abilities to work on a global level.
High Employability; High Salaries
Whether in times of economic growth or in times of crisis, an international MBA is highly marketable to employers—both in the US and overseas.  GMAC also states that 87% of 2012 European MBAs were employed after graduation; nearly half were with a new employer.  Furthermore, median starting salaries in Europe were over $22,000 higher than those in the US. And thanks to the Bologna Accords, European MBA grads are not confined to working in the country in which they graduated; they can benefit from the pan-European job market.
Lower Cost
Unlike the standard two-year MBA program at most US business schools, the duration of an international MBA program is typically one year or eighteen months.  This not only enables students to return to the paid workforce more quickly, but is less expensive in terms of tuition and living costs.
High ROI
Based on the last two points, it's no surprise that The Financial Times value-for-money rankings show that international business schools score higher than schools in the US.  For those looking for the maximum bang for their buck, an international MBA provides an ideal option.
Experienced Classmates
The age of MBA students overseas is generally higher than that of American schools. This may give experienced professionals a more favorable outcome in the admissions process at international programs, along with a rich and dynamic peer-to-peer learning environment.
Language Learning Options
Although English is the teaching language, there are many opportunities to learn new languages at international business school, either formally through the MBA curriculum (INSEAD makes it a graduation requirement) or through cross-registration.  For many, language immersion options are as easy as walking outside of the university gates.  For the rest, students have ample access to native speakers with whom they can practice and perfect their language skills outside the classroom.
To learn more about international MBA programs, we encourage you to attend events such as the following MBA fairs, which assemble admissions officers from many b-schools all across the globe.  There, you can set appointments to speak with them 1×1, attend panels, and more—all at little or no cost.
Keep an eye on the Shine Events page for the latest tour info (and exclusive discount codes, as needed).
[For personalized advice on applying to international business schools, or other MBA programs, please contact us at info@shineadmissions.com]>
© Hillary Schubach, May 1, 2013, 1:24 pm MT