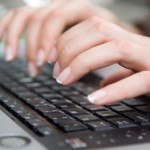 Did you know that one of the most common MBA application mistakes is making a poor choice of recommenders?
Who are the right ones to choose?  Follow these guidelines to ensure that you've selected well, and that your recommendations work to your advantage in the admissions process, not detract from your candidacy.
They know you really, really well
The admissions committee favors recommendations from someone who you reported to in some capacity (formally or informally) and who has firsthand experience of your work style, attributes, strengths/weaknesses, and potential.  By far, your best recommenders are those who can speak about you in intimate detail, and can highlight their commentary with specific examples and anecdotes from their direct experience with you.  Candidates often fail by asking their CEO for a recommendation, which ends up being positive yet devoid of intimate details.  Titles don't impress, content does.
They will do the writing themselves
Writing recommendations for a business school candidate is a lot of work.  You may come across recommenders who tell you that they're happy to sign the form if you'll do the writing for them. If you do, thank that person generously, and then move onto another recommender. Why is this so important?  Primarily, if you've done your job well as an applicant, you'll have already written an application that conveys everything you want the admissions committee to know about you.  What then could you possibly have left to say?  (Secondly, writing your own recommendations is also a violation of the honor code; definitely not worth jeopardizing your candidacy.)  The best MBA letter of recommendation is one that not only validates what you've already written in your essays, but also adds color to your application and provides a unique perspective on you—one that you might not even be aware of yourself.
They are reliable
Always remember that your recommendations are still your deliverable.  You'll need to serve as project manager throughout the process and help your recommenders manage their deadlines, check in with them at appropriate intervals, and provide guidelines to help them do their best work.  That said, you can set yourself up for success by choosing someone you know will take the time to answer each question thoughtfully, provide specific examples, and who understands the consequences of missing a deadline.
They are huge fans of yours
Simple as it sounds, the ideal recommenders are those who think you are the best of the best.  Top MBA programs are looking for candidates that display excellence compared with their peers.  If your recommender can genuinely glow about you, that passion will shine through in their writing and can truly boost the admissions committee's impression of you.
[For personalized advice on MBA recommendation strategy, or general admissions consulting, please contact us at info@shineadmissions.com]
© Hillary Schubach  June 26, 2012  9:52am MT