The following guest blog post was written by Mansoor Iqbal of QS' TopMBA.com:
An MBA is likely to be the last substantial formal education you undertake in your lifetime. It will be expensive. It will be difficult. And you're going to be a little bit older when you're done. (You'll probably feel a little bit older just after applying!) Suffice it to say, you're going to need to do your due diligence. So, how should you go about this? Here's a rough guide to researching business schools.
Establish your needs
It's hard to find something if you don't know what you're even looking for. So try to establish as much as possible about what you want and need from an MBA before getting started. Naturally, points you hadn't considered will come up as you get further along. To begin though, think about career outcomes, how you like to learn, where you want to be based.  Then, realistically gauge how strong a candidate you are. Sure, it sounds dreamy to study at Stanford, but don't waste your time if you know you won't be able to compete. Besides, maybe you wouldn't even be happy there; it's all about finding the right fit. (You'll be sick of the word "fit" by the time you apply…)  That may just be found at one of the many other high caliber business schools out there.
Online research
Almost inevitably, your search will start online. And you're in luck, because there is no shortage of resources out there to help you get some insight into what is being offered. Take a look at discussion forums to find out what sort of questions other people in the same boat are asking, and the answers that they have been given. Take a look at one of the many sites out there that offer insight and advice to MBA applicants (like, ahem, TopMBA.com). Look at some rankings too, but don't get too hung up on these, as they don't account for your specific personal needs, based as they are on methodologies derived by fallible human beings. And, of course, look at school websites. You should be able to get at least a sense of what a school is about from them. You should also be able find annual reports on class profiles and employment, which should give you an idea of who's coming in and who's going out.
MBA events
No matter how good at Google you are, there are some questions to which you just won't be able to find the answer to online, and there are some conversations that are just better having in person. Does this mean traipsing out to every school about which you are curious? Well, you could do that. Or you could attend an MBA fair (another shameless plug: the QS World MBA Tour is a good example). Multiple top schools attend these events, sending expert members of their admissions teams to answer the queries and concerns of prospective MBA applicants. You might even discover, through conversations, that a school that you hadn't even considered is in possession of the other half of that heart-shaped locket you've been wearing round your neck. You'll also be able to chat with alumni (more on this later), attend panels, and take part in workshops designed to help you choose and get into your target school.
Have some conversations
As well as talking to schools at fairs, you should try and stay in touch with a school's admissions team, who will be eager to help you learn more about their institution. Remember, always check that the information isn't available elsewhere before making that call or sending that email. You want to stay on their good side, after all, and you'll get the information more quickly. You should also – and this one is Very Important – speak with alumni from the school. The school will help you track some down, or you could use your own network, search on LinkedIn, or attend one of the aforementioned events. Alumni will be able to give you a first-hand perspective of what it's like to study at the school, what types of students the school attracts, and what kind of graduates they become. These may well be the most-important conversations you have. (Or maybe the second – after your friends and family who, by virtue of being at one step removed, may be able to offer you some insight into the whole thing…and about yourself!)
A consultant can help
Though the number of applicants who employ the services of an MBA admissions consultant is not definitively known, it is safe to say that a good proportion of applicants do so.  Particularly those applying to the very top schools. A consultant can help match your profile with a number of target schools and then improve your chances of getting in, providing guidance throughout the admissions process. A really good, experienced consultant (such as our friends at Shine!) will be able to provide nearly unparalleled insight into the whole process, as they've been there so many times before. But of course, research the consultant you use.  Find one who is ethical, has high standards of professionalism, proven success, and comes recommended from sources you trust.
School visits
When you've narrowed down your list, it can be really useful to head out to the school for a visit. Your day's activities can usually be arranged through the admissions team. This will allow you to see and hear firsthand the experiences of those currently studying there. Many schools will let you sit in on a class or have lunch with a student. Look out for MBA experience days, offered by many schools, which are designed specifically to let prospective applicants get a feel for the school. Some schools offer virtual tours, which cater to those who can't make it all the way out.
Your research style is of course as individual as you are; there's no set way to go about choosing the right school, and no one thing that can claim to be universally the most important factor in school choice. It is, ultimately, up to you!
The QS World MBA Tour is taking place across the US and Canada in September and October. Find out more and register for free entry (a savings of $15 US) as a Shine / MBA Admissions Consulting blog subscriber by clicking here
About the author: Mansoor Iqbal is the editor of TopMBA.com–the place to learn about MBAs, see the latest QS top MBA rankings and meet the best business schools in the world. He is a higher and business education specialist, with a background in consumer journalism.
For assistance with school selection, or for general MBA admissions advice, contact Shine at info@shineadmissions.com]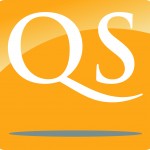 © Shine/ MBA Admissions Consulting, August 18, 2015, 8:32am PT