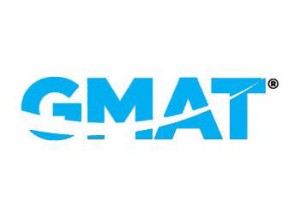 Are you wondering whether your GMAT is "good enough?" Did you nail a 740 total score but bomb one section? Did you fall just short of a threshold you were aiming for?
Not long ago, one top-five school examined the profiles of students who struggled in their MBA program, and they had one thing in common: low GMAT scores. This is NOT to say that a low GMAT score is a predictor of failure in business school; rather, a high GMAT score is generally a predictor of success. It gives the admissions committee confidence that you can handle the academic aspects of the program.
Your GMAT score is therefore a very important component of your MBA application, though it's not the only factor. Here are three ways to know whether you should consider retaking the exam.
1. Is Your Score in the Mid-80% of Accepted Students?
Most schools publish the range in which the middle 80% of their students' GMAT scores have fallen. For example, Wharton's GMAT range of accepted students last year was 630-790, but the middle 80% of students fell between 690-760. That means if you've scored in the mid-to-upper 700s, you have a very competitive score for Wharton. Conversely, if you scored a 650, you need to know that 90% of admitted students (the mid-80% range PLUS the top 10%) scored above you. Getting accepted to Wharton with a 650 GMAT is certainly possible (proven by the student accepted with a 630). However, you need to be realistic and consider how compelling your other credentials are to compensate for it.
2. Is Your Quantitative Score Much Lower Than Your Verbal?
MBA programs are quantitative and analytical, which means that the top-tier schools will pay close attention to your quantitative score. So if your verbal score is in the 99th percentile but your quantitative score is 45th percentile, then you'll want to consider retaking the exam.  Particularly if you were an English major who's never taken a single math or business course, or if you went into a "softer side" career in the social sciences.  It's important to show the admissions officers that you'll be ready for the analytical rigors of their program–and if your academic or professional credentials don't accomplish that for you, it can really help to get your quantitative score way up into the 80-90th percentile. Whereas if you do have a heavy quant background, you'll have other opportunities to ease those concerns.
3. Does the Score Reflect Your Testing Potential?
If you have already given the GMAT your all, and you are still not satisfied with your score, ask yourself: how likely am I to fare better if I take it again? Do I consistently score higher in my practice exams (taken in real test conditions)? Did I have an off day? Or does my practice score hover right around where I am? If you've truly maxed out your studying, you've already taken it multiple times, and a re-test may very possibly bring your score down, then it is time to move on to other aspects of your application. However, if some additional study time would truly enable you to polish out your weaknesses, and get essential practice tests under your belt, then go for it.
Ultimately, your GMAT score is just part of the snapshot that makes up you. The decision to retake the exam comes down to what you can handle and how realistic you are about your candidacy as a whole.
[For personalized advice on taking the GMAT or any other MBA program questions and concerns, please contact us at info@shineadmissions.com]
© Hillary Schubach, July 24, 2014, 11:25am MT