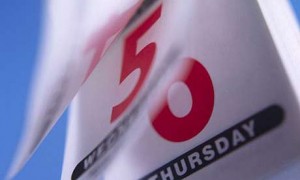 So, you are planning to apply to business school this fall. Anxiously, you're awaiting the release of the essay questions you'll have to answer, possibly studying for the GMAT as we speak, and likely feeling a bit hopeless that there isn't more you can do NOW.  The good news is, there is.  If you make the most of this waiting period over the next few months, you'll not only be ahead of the game, you may strengthen your candidacy as well.
Resume
There's no need to wait to update your resume.  Certainly leave room underneath your current position for additional updates, but your past positions won't be changing.  Take the time now to think through all of your professional accomplishments, roles and responsibilities.  Remind yourself of all of your community and leadership positions, your hobbies and personal interests, your activities and committees.  It's actually the ideal way to kick off the brainstorming needed for your applications.
Recommenders
Identify your target recommenders and approach them now to ask them if they'd be willing to write your recommendations.  Look at past applications to familiarize yourself with the types of questions asked, and let them know what the process entails.  (It's not a matter of simply writing a letter on your behalf.)  While you won't be able to give them the actual questions until this summer, getting their buy-in in advance will enable them to budget their time for you.
GMAT/GRE
If you still need to take the GMAT (or GRE), this is the ideal time.  Both GMAT prep and writing essays are all-consuming.  Leave yourself enough time to recover from the exam, so you can jump into the essay-writing process with a fresh mind and renewed energy.
Coursework
If your GMAT just isn't going to hit the mark, there are other ways you can demonstrate your quantitative and analytical proficiency.   Take a local or online course (accredited) in relevant courses such as statistics, accounting, finance, calculus.  And get an A+.  Show the schools that you're capable of handling the academic rigors of their programs—and willing to continue to develop yourself professionally.
Initiative
Take stock of your current roles: at work, in the community, in your extracurriculars.  Can you step up and volunteer for any opportunities in these organizations?  Are there things that can be done better, or differently? Is there a project you've always wanted to create for yourself?  It's never too late to demonstrate that you're a person who takes initiative, adds value, takes a stand, brings about progress and change.  Embody the leadership principles that attract you to these business schools in the first place.
[For personalized advice on the best way to strengthen your candidacy for business school over the coming months, please contact us at info@shineadmissions.com]
© Hillary Schubach  May 1, 2012  1:40pm