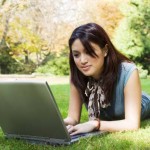 It's time to start outlining your business school essays, and your mind is a blank.  What do I wish I had done better?  What matters most to me and why?  What has fundamentally transformed the way I think?  Where should you begin?
Here are a few tips to jumpstart your writer's engine and get those creative juices flowing:
Ask your friends and family
Get the input of people close to you. What is their perception of what makes you tick?  How would they describe your values, attributes, and opportunities for improvement?  What are you doing when they see your eyes light up the most? You'd be surprised how an outsider's input can inspire a seedling of an idea that ultimately blossoms into your best essay.
Find creative inspiration
Go to the local book store and flip through one of those "essays that worked for the top business schools" books.  There are plenty of them.  You might be moved by the unique approaches others have taken to an otherwise straight-forward question.  Think outside the box.  There's no rule that says your essays should be conservative (and dare I say boring)  in tone.  The admissions committee loves candidates who can let their personality shine through in their essays.
Remember the goal
Business schools are looking for future leaders and future managers. Pick up a book about leadership, or a biography of a leader you admire, and learn as much as you can about the topic.  Take stock of all the qualities that a great leader possesses, then think about times in which you've displayed those qualities.
Think small
An excellent essay can discuss just a single moment in time:  e.g., 10pm, the night before your deadline, when your project team was at an impasse.  What did you do?  What happened as a result?  What did you learn from the situation?  If the story was important enough to have meaningful implications for the future—and shows you as having strong leadership/management potential–it's a perfectly good example to use for an essay topic.
For personalized advice on how to infuse your business school essays with creativity, please contact info@shineadmissions.com]
© Hillary Schubach  July 31, 2012  10:07am MT